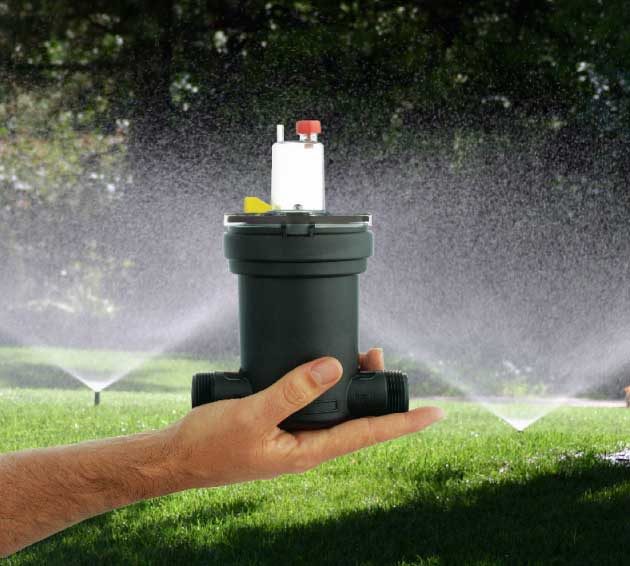 Let the Sprinklers do the work!

The ProFeeder makes landscape improvement simple!
The ProFeeder is a precision liquid injection system that automatically delivers the most advanced landscape products through your sprinklers as you water. The unique and patented design eliminates the need for tanks, electricity and pump starts. Once installed, simply grab a bottle of LiquidLife plant food, Nature Shield all natural pest barrier or BioNatra+ organic biostimulant.
The ProFeeder easily installs inside of a valve box, providing an eye-sore free landscape. The patented feeder extracts the concentrated formula according the flow rate to provide optimum results in every zone.